ABC News is what some call a mainstream media source. They typically publish/report factual news that uses moderately loaded words in headlines such as this: At Montana rally, President Trump praises Greg Gianforte for body-slamming reporter. Story selection tends to favor the left through both wording and bias by omission where they underreport some news stories that are favorable to the right. ABC always sources their information to credible sources that are either low biased or high for factual reporting.
ABCNews.com launched on May 15, 1997 by ABC News Internet Ventures, a joint venture between Starwave and ABC formed in April 1997. Starwave had owned and operated ESPNet SportsZone (later known as ESPN.com) since 1995, which licensed the ESPN brand and video clips from ABC's corporate sister ESPN Inc. Disney wanted more control of their Internet properties, which meant ABCNews.com was operated as a joint venture with ABC News having editorial control. Disney had also bought a minority stake in Starwave before the launch of ABCNews.com and would later buy the company outright.
The website initially had a dedicated staff of about 30. In addition to articles, it featured short video clips and audio from the start, delivered using RealAudio and RealVideo technology.  Some content was also available via America Online. In 2011, ABC News and Yahoo News announced a strategic partnership to share ABC's online reporting on Yahoo's website; the deal expanded in 2015 to include the Disney/ABC Television Group.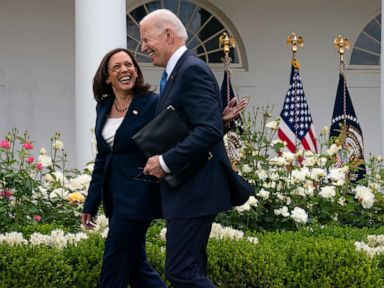 He credited vaccination success for making it possible.May 13, 2021, 9:02 PM• 7 min readPresident Joe Biden on Thursday celebrated the federal government's new guidance on mask-wearing as "a great milestone.""I think it's a great milestone, a great day," Biden said during remarks after walking out into the White House Rose Garden not wearing a…
Read More »
TV Stations
| Callsign | Channel | RF Channel | Network | Community | Band |
| --- | --- | --- | --- | --- | --- |
| KABC-TV | 7 | 7 | ABC | LOS ANGELES, CA | High V |
| WABC-TV | 7 | 7 | ABC | NEW YORK, NY | High V |
| KAAL | 6 | 36 | ABC | AUSTIN, MN | UHF |
| KAEF-TV | 23 | 22 | ABC | ARCATA, CA | UHF |
| KAIT | 8 | 8 | ABC | JONESBORO, AR | High V |
| KAKE | 10 | 10 | ABC | WICHITA, KS | High V |
| KAMC | 28 | 27 | ABC | LUBBOCK, TX | UHF |
| KAPP | 35 | 14 | ABC | YAKIMA, WA | UHF |
| KATC | 3 | 28 | ABC | LAFAYETTE, LA | UHF |
| KATN | 2 | 18 | ABC | FAIRBANKS, AK | UHF |
| KATU | 2 | 24 | ABC | PORTLAND, OR | UHF |
| KATV | 7 | 22 | ABC | LITTLE ROCK, AR | UHF |
| KAVU-TV | 25 | 20 | ABC | VICTORIA, TX | UHF |
| KBMT | 12 | 12 | ABC; NBC | BEAUMONT, TX | High V |
| KBMY | 17 | 17 | ABC | BISMARCK, ND | UHF |
| KCAU-TV | 9 | 9 | ABC | SIOUX CITY, IA | High V |
| KCRG-TV | 9 | 9 | ABC | CEDAR RAPIDS, IA | High V |
| KDKF | 31 | 29 | ABC | KLAMATH FALLS, OR | UHF |
| KDNL-TV | 30 | 31 | ABC | ST. LOUIS, MO | UHF |
| KDRV | 12 | 12 | ABC | MEDFORD, OR | High V |
| KERO-TV | 23 | 10 | ABC | BAKERSFIELD, CA | High V |
| KESQ-TV | 42 | 28 | ABC | PALM SPRINGS, CA | UHF |
| KETV | 7 | 20 | ABC | OMAHA, NE | UHF |
| KEYT-TV | 3 | 27 | ABC | SANTA BARBARA, CA | UHF |
| KEZI | 9 | 9 | ABC | EUGENE, OR | High V |
| KFBB-TV | 5 | 8 | ABC | GREAT FALLS, MT | High V |
| KFSN-TV | 30 | 30 | ABC | FRESNO, CA | UHF |
| KGO-TV | 7 | 12 | ABC | SAN FRANCISCO, CA | High V |
| KGTV | 10 | 10 | ABC | SAN DIEGO, CA | High V |
| KGUN-TV | 9 | 9 | ABC | TUCSON, AZ | High V |
| KHBS | 40 | 21 | ABC | FORT SMITH, AR | UHF |
| KHGI-TV | 13 | 13 | ABC | KEARNEY, NE | High V |
| KHME | 3 | 2 | ABC | RAPID CITY, SD | Low V |
| KHOG-TV | 29 | 15 | ABC | FAYETTEVILLE, AR | UHF |
| KHVO | 13 | 13 | ABC | HILO, HI | High V |
| KIFI-TV | 8 | 8 | ABC | IDAHO FALLS, ID | High V |
| KIII | 3 | 8 | ABC | CORPUS CHRISTI, TX | High V |
| KITV | 4 | 20 | ABC | HONOLULU, HI | UHF |
| KIVI-TV | 6 | 24 | ABC | NAMPA, ID | UHF |
| KJUD | 8 | 11 | ABC | JUNEAU, AK | High V |
| KLAX-TV | 31 | 31 | ABC | ALEXANDRIA, LA | UHF |
| KLBY | 4 | 17 | ABC | COLBY, KS | UHF |
| KLKN | 8 | 35 | ABC | LINCOLN, NE | UHF |
| KLML | 20 | 7 | ABC | GRAND JUNCTION, CO | High V |
| KLTV | 7 | 7 | ABC | TYLER, TX | High V |
| KMAU | 12 | 12 | ABC | WAILUKU, HI | High V |
| KMBC-TV | 9 | 29 | ABC | KANSAS CITY, MO | UHF |
| KMCY | 14 | 14 | ABC | MINOT, ND | UHF |
| KMGH-TV | 7 | 7 | ABC | DENVER, CO | High V |
| KMID | 2 | 26 | ABC | MIDLAND, TX | UHF |
| KMIZ | 17 | 17 | ABC | COLUMBIA, MO | UHF |
| KMLU | 11 | 11 | ABC | COLUMBIA, LA | High V |
| KNEP | 4 | 7 | ABC | SCOTTSBLUFF, NE | High V |
| KNXV-TV | 15 | 15 | ABC | PHOENIX, AZ | UHF |
| KOAT-TV | 7 | 7 | ABC | ALBUQUERQUE, NM | High V |
| KOCO-TV | 5 | 7 | ABC | OKLAHOMA CITY, OK | High V |
| KODE-TV | 12 | 23 | ABC | JOPLIN, MO | UHF |
| KOHD | 51 | 18 | ABC | BEND, OR | UHF |
| KOLO-TV | 8 | 8 | ABC | RENO, NV | High V |
| KOMO-TV | 4 | 30 | ABC | SEATTLE, WA | UHF |
| KPOB-TV | 15 | 15 | ABC | POPLAR BLUFF, MO | UHF |
| KPRY-TV | 4 | 19 | ABC | PIERRE, SD | UHF |
| KQCK | 33 | 11 | ABC | CHEYENNE, WY | High V |
| KQME | 11 | 10 | ABC | LEAD, SD | High V |
| KQTV | 2 | 7 | ABC | ST. JOSEPH, MO | High V |
| KRCR-TV | 7 | 7 | ABC | REDDING, CA | High V |
| KRDO-TV | 13 | 24 | ABC | COLORADO SPRINGS, CO | UHF |
| KRGV-TV | 5 | 13 | ABC | WESLACO, TX | High V |
| KRWF | 43 | 27 | ABC | REDWOOD FALLS, MN | UHF |
| KSAT-TV | 12 | 12 | ABC | SAN ANTONIO, TX | High V |
| KSAX | 42 | 42 | ABC | ALEXANDRIA, MN | UHF |
| KSFY-TV | 13 | 13 | ABC | SIOUX FALLS, SD | High V |
| KSGW-TV | 12 | 13 | ABC | SHERIDAN, WY | High V |
| KSTP-TV | 5 | 35 | ABC | ST. PAUL, MN | UHF |
| KSVI | 6 | 18 | ABC | BILLINGS, MT | UHF |
| KSWO-TV | 7 | 11 | ABC | LAWTON, OK | High V |
| KTBS-TV | 3 | 28 | ABC | SHREVEPORT, LA | UHF |
| KTGM | 14 | 14 | ABC | TAMUNING, GU | UHF |
| KTKA-TV | 49 | 16 | ABC | TOPEKA, KS | UHF |
| KTMF | 23 | 23 | ABC | MISSOULA, MT | UHF |
| KTNV-TV | 13 | 13 | ABC | LAS VEGAS, NV | High V |
| KTRE | 9 | 9 | ABC | LUFKIN, TX | High V |
| KTRK-TV | 13 | 13 | ABC | HOUSTON, TX | High V |
| KTUL | 8 | 10 | ABC | TULSA, OK | High V |
| KTVO | 3 | 33 | ABC | KIRKSVILLE, MO | UHF |
| KTVX | 4 | 30 | ABC | SALT LAKE CITY, UT | UHF |
| KTWO-TV | 2 | 17 | ABC | CASPER, WY | UHF |
| KTXS-TV | 12 | 20 | ABC & CW (DIGITAL ONLY) | SWEETWATER, TX | UHF |
| KUPK | 13 | 13 | ABC | GARDEN CITY, KS | High V |
| KVEW | 42 | 27 | ABC | KENNEWICK, WA | UHF |
| KVIA-TV | 7 | 17 | ABC | EL PASO, TX | UHF |
| KVUE | 24 | 33 | ABC | AUSTIN, TX | UHF |
| KWNB-TV | 6 | 6 | ABC | HAYES CENTER, NE | Low V |
| KWYB | 18 | 19 | ABC | BUTTE, MT | UHF |
| KXLY-TV | 4 | 13 | ABC | SPOKANE, WA | High V |
| KXTV | 10 | 10 | ABC | SACRAMENTO, CA | High V |
| KXXV | 25 | 26 | ABC | WACO, TX | UHF |
| KYUR | 13 | 12 | ABC | ANCHORAGE, AK | High V |
| WAAY-TV | 31 | 17 | ABC | HUNTSVILLE, AL | UHF |
| WABG-TV | 6 | 32 | ABC | GREENWOOD, MS | UHF |
| WAOW | 9 | 9 | ABC | WAUSAU, WI | High V |
| WAPT | 16 | 21 | ABC | JACKSON, MS | UHF |
| WATE-TV | 6 | 26 | ABC | KNOXVILLE, TN | UHF |
| WATM-TV | 23 | 31 | ABC | ALTOONA, PA | UHF |
| WATN-TV | 24 | 25 | ABC | MEMPHIS, TN | UHF |
| WBAY-TV | 2 | 23 | ABC | GREEN BAY, WI | UHF |
| WBBJ-TV | 7 | 35 | ABC | JACKSON, TN | UHF |
| WBKO | 13 | 13 | ABC | BOWLING GREEN, KY | High V |
| WBRZ-TV | 2 | 13 | ABC | BATON ROUGE, LA | High V |
| WBUP | 10 | 10 | ABC | ISHPEMING, MI | High V |
| WCHS-TV | 8 | 29 | ABC | CHARLESTON, WV | UHF |
| WCJB-TV | 20 | 16 | ABC | GAINESVILLE, FL | UHF |
| WCPO-TV | 9 | 26 | ABC | CINCINNATI, OH | UHF |
| WCTI-TV | 12 | 10 | ABC | NEW BERN, NC | High V |
| WCVB-TV | 5 | 20 | ABC | BOSTON, MA | UHF |
| WDAY-TV | 6 | 21 | ABC | FARGO, ND | UHF |
| WDAZ-TV | 8 | 8 | ABC | DEVIL'S LAKE, ND | High V |
| WDHN | 18 | 21 | ABC | DOTHAN, AL | UHF |
| WDIO-DT | 10 | 10 | ABC | DULUTH, MN | High V |
| WEAR-TV | 3 | 17 | ABC | PENSACOLA, FL | UHF |
| WEHT | 25 | 12 | ABC | EVANSVILLE, IN | High V |
| WENY-TV | 36 | 35 | ABC | ELMIRA, NY | UHF |
| WEWS-TV | 5 | 15 | ABC | CLEVELAND, OH | UHF |
| WFAA | 8 | 8 | ABC | DALLAS, TX | High V |
| WFTS-TV | 28 | 29 | ABC | TAMPA, FL | UHF |
| WFTV | 9 | 19 | ABC | ORLANDO, FL | UHF |
| WGGB-TV | 40 | 26 | ABC | SPRINGFIELD, MA | UHF |
| WGNO | 26 | 26 | ABC | NEW ORLEANS, LA | UHF |
| WGTQ | 8 | 8 | ABC | SAULT STE. MARIE, MI | High V |
| WGTU | 29 | 29 | ABC | TRAVERSE CITY, MI | UHF |
| WGWG | 4 | 34 | ABC | CHARLESTON, SC | UHF |
| WGWW | 40 | 9 | ABC | ANNISTON, AL | High V |
| WHAM-TV | 13 | 9 | ABC | ROCHESTER, NY | High V |
| WHAS-TV | 11 | 11 | ABC | LOUISVILLE, KY | High V |
| WHOI | 19 | 24 | ABC | PEORIA, IL | UHF |
| WHSV-TV | 3 | 34 | ABC | Massanutten, VA | UHF |
| WHTM-TV | 27 | 10 | ABC | HARRISBURG, PA | High V |
| WIRT-DT | 13 | 13 | ABC | HIBBING, MN | High V |
| WISN-TV | 12 | 34 | ABC | MILWAUKEE, WI | UHF |
| WJBF | 6 | 28 | ABC | AUGUSTA, GA | UHF |
| WJCL | 22 | 22 | ABC | SAVANNAH, GA | UHF |
| WJET-TV | 24 | 28 | ABC | ERIE, PA | UHF |
| WJLA-TV | 7 | 7 | ABC | WASHINGTON, DC | High V |
| WJRT-TV | 12 | 12 | ABC | FLINT, MI | High V |
| WJXX | 25 | 10 | ABC | ORANGE PARK, FL | High V |
| WKBW-TV | 7 | 34 | ABC | BUFFALO, NY | UHF |
| WKOW | 27 | 26 | ABC | MADISON, WI | UHF |
| WKPT-TV | 19 | 32 | ABC | KINGSPORT, TN | UHF |
| WKRN-TV | 2 | 27 | ABC | NASHVILLE, TN | UHF |
| WLAJ | 53 | 14 | ABC | LANSING, MI | UHF |
| WLNE-TV | 6 | 24 | ABC | NEW BEDFORD, MA | UHF |
| WLOS | 13 | 13 | ABC | ASHEVILLE, NC | High V |
| WLOX | 13 | 32 | ABC | BILOXI, MS | UHF |
| WLS-TV | 7 | 22 | ABC | CHICAGO, IL | UHF |
| WMAR-TV | 2 | 38 | ABC | BALTIMORE, MD | UHF |
| WMBB | 13 | 13 | ABC | PANAMA CITY, FL | High V |
| WMDT | 47 | 29 | ABC | SALISBURY, MD | UHF |
| WMTW | 8 | 8 | ABC | POLAND SPRING, ME | High V |
| WMUR-TV | 9 | 9 | ABC | MANCHESTER, NH | High V |
| WNCF | 32 | 31 | ABC | MONTGOMERY, AL | UHF |
| WNEP-TV | 16 | 50 | ABC | SCRANTON, PA | UHF |
| WOAY-TV | 4 | 31 | ABC | OAK HILL, WV | UHF |
| WOI-DT | 5 | 33 | ABC | AMES, IA | UHF |
| WOLO-TV | 25 | 7 | ABC | COLUMBIA, SC | High V |
| WOTV | 41 | 17 | ABC | BATTLE CREEK, MI | UHF |
| WPBF | 25 | 16 | ABC | TEQUESTA, FL | UHF |
| WPDE-TV | 15 | 27 | ABC | FLORENCE, SC | UHF |
| WPGA-TV | 58 | 23 | ABC | PERRY, GA | UHF |
| WPLG | 10 | 10 | ABC | MIAMI, FL | High V |
| WPTA | 21 | 24 | ABC, NBC | FORT WAYNE, IN | UHF |
| WPVI-TV | 6 | 6 | ABC | PHILADELPHIA, PA | Low V |
| WQAD-TV | 8 | 38 | ABC | MOLINE, IL | UHF |
| WQOW | 18 | 25 | ABC | EAU CLAIRE, WI | UHF |
| WRDQ | 27 | 27 | ABC | ORLANDO, FL | UHF |
| WRIC-TV | 8 | 28 | ABC | PETERSBURG, VA | UHF |
| WRTV | 6 | 25 | ABC | INDIANAPOLIS, IN | UHF |
| WSB-TV | 2 | 32 | ABC | ATLANTA, GA | UHF |
| WSES | 33 | 36 | ABC | TUSCALOOSA, AL | UHF |
| WSET-TV | 13 | 7 | ABC | LYNCHBURG, VA | High V |
| WSIL-TV | 3 | 34 | ABC | HARRISBURG, IL | UHF |
| WSOC-TV | 9 | 12 | ABC | CHARLOTTE, NC | High V |
| WSVI | 8 | 20 | ABC | CHRISTIANSTED, VI | UHF |
| WSYR-TV | 9 | 17 | ABC | SYRACUSE, NY | UHF |
| WSYX | 6 | 28 | ABC | COLUMBUS, OH | UHF |
| WTAE-TV | 4 | 27 | ABC | PITTSBURGH, PA | UHF |
| WTEN | 10 | 24 | ABC | ALBANY, NY | UHF |
| WTNH | 8 | 10 | ABC | NEW HAVEN, CT | High V |
| WTOK-TV | 11 | 13 | ABC | MERIDIAN, MS | High V |
| WTVC | 9 | 9 | ABC | CHATTANOOGA, TN | High V |
| WTVD | 11 | 9 | ABC | DURHAM, NC | High V |
| WTVG | 13 | 13 | ABC | TOLEDO, OH | High V |
| WTVM | 9 | 11 | ABC | COLUMBUS, GA | High V |
| WTVO | 17 | 16 | ABC | ROCKFORD, IL | UHF |
| WTVQ-DT | 36 | 27 | ABC | LEXINGTON, KY | UHF |
| WTXL-TV | 27 | 27 | ABC | TALLAHASSEE, FL | UHF |
| WUTR | 20 | 30 | ABC | UTICA, NY | UHF |
| WVEC | 13 | 11 | ABC | HAMPTON, VA | High V |
| WVII-TV | 7 | 7 | ABC | BANGOR, ME | High V |
| WVNY | 22 | 7 | ABC | BURLINGTON, VT | High V |
| WWAY | 3 | 46 | ABC | WILMINGTON, NC | UHF |
| WWSB | 40 | 24 | ABC | SARASOTA, FL | UHF |
| WWTI | 50 | 31 | ABC | WATERTOWN, NY | UHF |
| WXLV-TV | 45 | 29 | ABC | WINSTON-SALEM, NC | UHF |
| WXOW | 19 | 28 | ABC | LA CROSSE, WI | UHF |
| WXYZ-TV | 7 | 25 | ABC | DETROIT, MI | UHF |
| WYOW | 34 | 28 | ABC | EAGLE RIVER, WI | UHF |
| WYTV | 33 | 31 | ABC | YOUNGSTOWN, OH | UHF |
| WZVI | 43 | 21 | ABC | CHARLOTTE AMALIE, VI | UHF |
| WZVN-TV | 26 | 28 | ABC | NAPLES, FL | UHF |
| WZZM | 13 | 13 | ABC | GRAND RAPIDS, MI | High V |
Other Properties